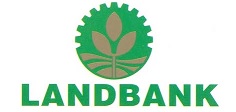 LANDBANK
LANDBANK
LANDBANK Interest Rates
Land Bank of the Philippines or commonly known as just 'LANDBANK' is one of the largest domestic owned commercial banks in the Philippines. It is government owned and caters to rural and countryside development. It was established back in 1963 and as at 2012 had 329 bank branches and 1,029 ATMs. It offers standard bank products such as deposits, credit cards, investments and loan products and as a PDIC Member has deposit Insurance. Some of its deposits products include peso savings accounts, high yield savings accounts, US dollar savings accounts as well as Peso and US dollar time deposit products.
Headquarters: LANDBANK Plaza, 1598 M.H del Pilar cor. Dr. J. Quintos Sts., 1004 Malate, Manila, Philippines
You can contact this head office on +63 2 522-0000 or its general customer care on 405-7000
Source: www.landbank.com
LANDBANK Services
Personal Banking
Basic Bank Account(Current Account)
Savings/Deposits
Debit/Credit Cards
Investments
Loans
Remittance
Individual Investments
Peso Savings Account
Peso Time Deposit
US Dollar Savings Account
US Dollar Time Deposit
Yuan Savings Account
Yuan Time Deposit
Government Securities
Philippines Fixed Rate Treasury Notes
Philippines Retail Treasury Bonds
Philippines Zero Coupon Bonds
Corporate Securities
Landbank Securities
LANDBANK Discussion
Q: What time does your bank branch in Malate open this morning?
LANDBANK Discussion Activity