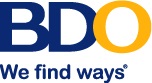 Banco De Oro
Banco De Oro Interest Rates
BDO Philippines offers personal banking products and services including bank accounts, trust and investments, loans, cards, remittance services, and insurance.
Banco De Oro Overview
BDO Interest RatesBDO Unibank, Inc or commonly referred to as just BDO or 'Banco De Oro', is one of the largest universal banks in the Philippines. Its origins are 1968 and is a member of the SM Group of Companies. It has 750 branches and 1700 ATMS across the country catering to both individual and ... read more
Banco De Oro Discussion
Q: Good day.. may I ask possible branch (BDO)location near Alvarado St., Binondo Manila. So, I can transact banking info. Rgards and thank you for the help.

Q: What are the requirements for the application of a credit card?

Q: I have 3 kids and I want know but the time deposit can u pls help me or give me same advice? How much do I need to do the time deposit? Thank you :-) :-)

Q: I open my acct.last 2015 at bahrain and I stop deposit it in2016, isn't ok if I continue my deposit again? Ang im stay here for another year? How can I update my acct.if it really send to my acct.? Thank you

Q: I am ofw here in Riyadh I want to open an account .please advise.

Q: My daughter is in Dubai, she wanted to terminate her time deposit account due to emergency. Can we use Special Power of Attorney to terminate her time deposit account?

Q: I open my account at bdo amounting to 100k. Im not sure in what category it falls.i just want to ask how much interest will it yield per annum?
Banco De Oro Discussion Activity
Banco De Oro Reviews
I have to admit that I hate BDO malanday branch in front of Allied Care Hospital in Valenzuela. I usually go there around 7:30 in the morning after bringing my kids in school. I am willing to wait though because I ptefer to do it first in a day. But it says - BANKING HOURS : 8:00 AM. They would open the doors 5 - 10 mins after 8. THEY HAVE THEIR MORNING MEETINGS AT 8. can't they do it 15 mins before 8? Once opened, the tellers would fix their hairs, put on make up and use mobile phone first before calling out their clients. Also, I don't understand what is it with them that I don't feel welcome if I am just an ordinary laborer. I hate discrimination. I highly suggest that they would update their customer service skills. They are the earliest branch that opens. Most of BDOs in Valenzuela, Meycauayan and Marilao opens 8:30 and 9. But after several times going there and experience same scenario, I rather wait an hour than to be pissed that early. Anyway, I have to commend BDO SM Marilao. They improved much because of the seatings, CAM and their electronic queuing system. Although sometimes these electronic things are out for maintenance. Over all, BDOs in my area has a great service like weekend and after office hours banking but needs improvement on customer handling skills. You see, they choose who they befriend.